Celebrating One Year of Media 2070's Fight for Reparations
October 6, 2021 — Venneikia Williams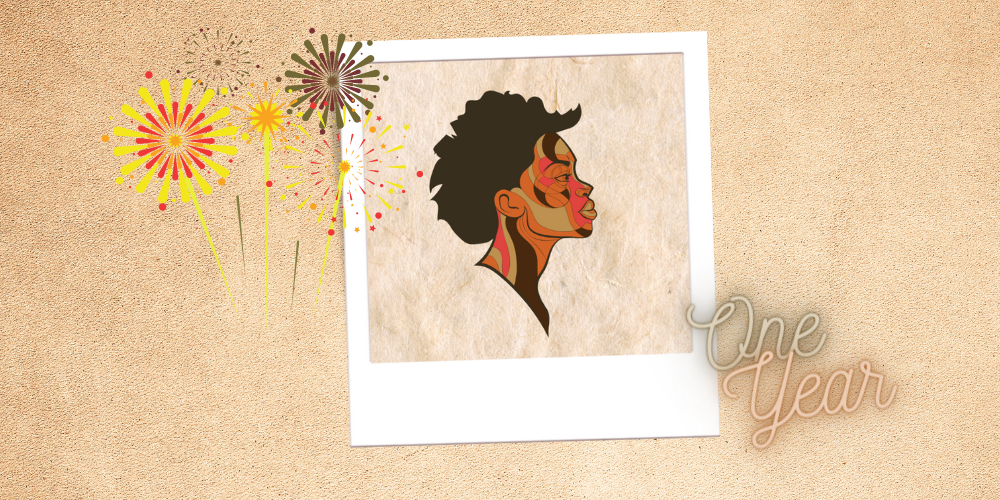 our souls are woven
in stories past to future:
may there be healing.
— Media 2070 co-founder Alicia Bell
Free Press' Media 2070 team is celebrating a full year since our essay first called for media reparations for the Black community. This call is a continuation of our legacy of radical resistance.
We know that a liberated future for all is not possible without Black liberation. Since our launch in October 2020, we've built a consortium, a community of organizers and organizations that are committed to the complete and total repair and thriving of Black and Brown communities.
People power is what has made the past year possible. From our collective dreaming to our challenging of harmful, antiquated institutions, our strategic partnerships and organized actions have produced the wins we now have and those to come.
Read below to see some of the victories from the past year. Notice all of the collective strides to make media reparations real.
Media 2070 milestones:
We hosted a panel at the Allied Media Conference on the critical need for media reparations.
The Columbia Journalism Review named the Media 2070 essay one of the top-10 pieces of racial-justice coverage of 2020.
We discussed Media 2070's work at the BEYOND conference.
Media 2070 hosted its first-ever partners' meeting. More than 30 journalists, funders, organizers, lawyers and artists brainstormed about strategies to make media reparations a reality.
Media 2070 joined with MediaJustice and the Movement for Black Lives to organize Black Narrative Power Month in February.
Media 2070 organized a virtual conversation with MediaJustice about how the media system fuels anti-Black oppression.
We spoke at the Knight Media Forum about dismantling systemic racism and fighting for media reparations.
We shared at the Storytelling for Change summit about how photography has historically reinforced harmful stereotypes.
Media 2070 commemorated the 100th anniversary of the Tulsa Race Massacre:
We took part in the "Teaching Race and Journalism" panel discussion at the National Association of Black Journalists' Media Institute on Education and Health.
In an Instagram Live, our team and guests explored the connections between state violence against Black people and racism in the media.
We took part in the panel discussion "Media Reparations: Reckoning and Justice for People of Colour" at the Canadian Association of Black Journalists' RISE conference.
Media 2070 delivered a petition to 3,000 newsrooms across the country that calls on outlets to dismantle anti-Black racism, trust Black journalists and care for Black communities.

So far, 40 journalism organizations — including CUNY's Craig Newmark Graduate School of Journalism, Scalawag Magazine, the Tucson Sentinel and WURD Radio — have signed the pledge.

We were interviewed on Free Press Live about Juneteenth and the fight for media reparations.
Rep. Jamaal Bowman and 24 House colleagues called on the FCC to examine how its policy choices have harmed Black people and other communities of color.
Media 2070 delivered a letter to the FCC from 100 journalists, media-makers and public-interest groups that calls on the agency to investigate its history of racist policymaking.

Acting Chairwoman Jessica Rosenworcel's response, quoted in Communications Daily: "I recognize we can't build a better, more equitable future without a reckoning of how our past continues to influence our present and how too many communities continue to be overlooked and underserved."
We appeared on Free Press Live to discuss the letter and the broader fight for reparations.
Again, we acknowledge and honor the forerunners and our contemporaries who make all of this possible. There is so much more to come. Stay tuned.
If sharing and caring for Black stories and lives stirs something in you, let's scheme together. 
may there be no more
journalism written with
the blood of Black lives.
— Alicia Bell