This is a boxed content block. Click the edit button to edit this text.
Snapshot of Harms
Media and Race in Each Century
1704
The Boston News-Letter, the nation's first continuously published newspaper, is the first paper involved in the slave trade: It runs a slave ad less than a month after its founding. The ad, from a local merchant, seeks a purchaser of "two Negro men" and a "Negro Woman & Child." The paper's publisher, John Campbell, acts as a broker.
1898
In North Carolina, the white-supremacist publisher and editor of Raleigh's News & Observer, Josephus Daniels, helps lead a coup that overthrows Wilmington's multiracial government — the only armed overthrow of a local government in the nation's history.
1917
After a white policeman attacks a Black woman in Houston, a riot that kills at least 15 people ensues. A Black newspaper, The San Antonio Inquirer, publishes a letter from a woman who praises Black soldiers involved. The government arrests G.W. Bouldin, the paper's editor, and charges him with espionage. He spends about a year incarcerated.

1957
In Jackson, Mississippi, the White Citizens' Council produces a TV program — Citizens' Council Forum — to "thwart" the fight for integration. The program airs on WLBT-TV, an NBC affiliate, and receives free airtime since the station's general manager is a member of the Council. The program also receives funding from the Mississippi state government.
1995
The Republican-controlled Congress passes legislation that ends the FCC's minority tax-certificate program — which since 1978 had helped increase broadcast-station ownership by people of color from less than 1 percent to 3 percent.
2017
A Color Of Change and Family Story study finds that Black families represent 59 percent of stories about poverty in news and opinion outlets like CNN and Fox News — even though they make up just 27 percent of poor families in the country.
Essay Co-Conspirators, Schemers and Dreamers
Nora Benavidez, PEN America
Manolia Charlotin, Press On
Jennifer Choi, Craig Newmark Graduate School of Journalism at CUNY
Brandi Collins-Dexter, writer and activist
Malkia Devich-Cyril, Senior Fellow and Founding Director, MediaJustice
Eteng Ettah, MediaJustice
Brandon Forester, MediaJustice
Chelsea Fuller, Blackbird
Cierra Hinton, Scalawag
JuJu Holton, North Carolina Black Leadership and Organizing Collective
Janine Jackson, FAIR
Chenjerai Kumanyika, Rutgers University
Bryan Mercer, Movement Alliance Project
Tracie Powell, Borealis Philanthropy
Steven Renderos, MediaJustice
Mazin Sidahmed, Documented
Roxann Stafford, The Knight-Lenfest Local News Transformation Fund
Lea Trusty, Democracy Fund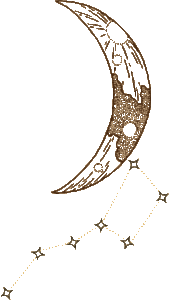 Blog Post
October 6, 2021