Black in the Newsroom: Media 2070 Debuts Documentary in Phoenix
June 2, 2022 — Collette Watson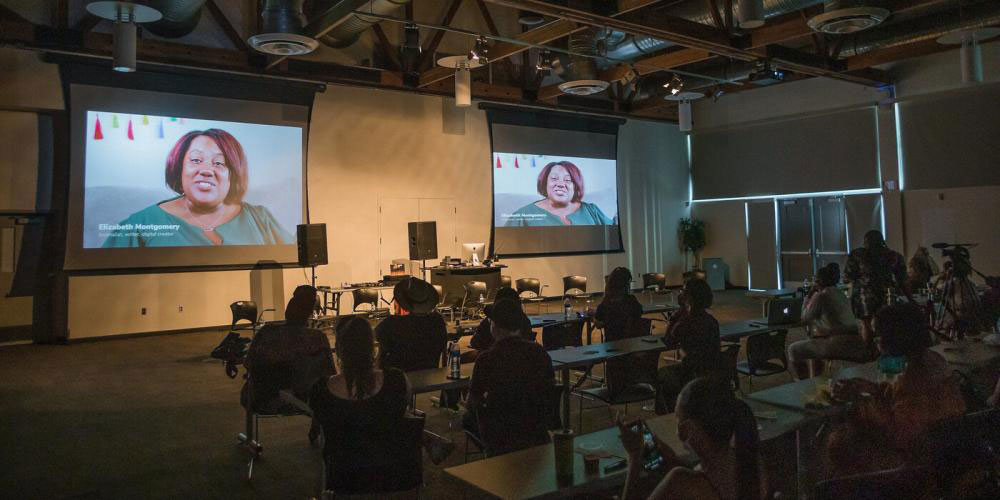 Journalist Elizabeth Montgomery was elated to get her dream job at The Arizona Republic. But the experience became a toxic one as she confronted systemic racism at the paper and grappled with pay so low that she had to choose between paying her rent and buying groceries. "I didn't feel valued at all," she says in the new documentary Black in the Newsroom, produced by the Media 2070 team.
Free Press' Black caucus launched the Media 2070 project in 2020 with an essay that documents examples of how federal institutions, media organizations and tech companies alike have long harmed Black communities. Our project includes a growing consortium of people fighting for reparations.
Recently we co-hosted the first public screening of Black in the Newsroom at Arizona State University, organized in partnership with the Arizona Association of Black Journalists, Black Lives Matter Metro Phoenix, the City of Phoenix, the InSite Consulting Group and Mass Liberation Arizona. As one of the co-creators of Media 2070, I was honored to direct the documentary and help facilitate the gathering.
More than 70 guests attended the event. Guests were greeted with the sounds of R&B and hip-hop music provided by Ramses Ja and Q Ward of iHeartRadio's Civic Cipher, a radio and web show airing in more than 30 cities nationwide.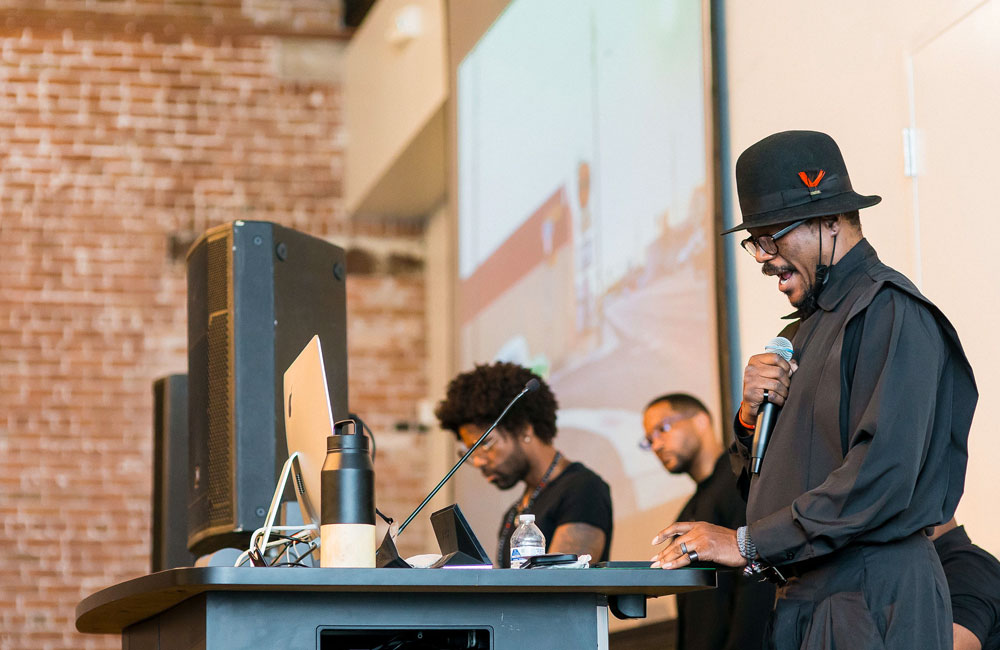 The program opened with a land-and-labor acknowledgement, followed by an audience activity led by Ramses Ja. Ramses asked the audience to tweet or write their answers to the prompt: "What does greater Phoenix look like in the year 2070 in your dreamiest dreams?" Radio host Floyd Alvin Galloway shared this reflection:
In 2070 Greater Phoenix is a low cost living place, where everyone has a home, a good life, no hate, no discrimination, it is a place of love and wellness. #Media2070

— Alvin Galloway (@AlvinGalloway3) May 21, 2022
Rashaad Thomas, who uses poetry to report on the Black experience in Phoenix, performed a 10-minute set capped off by the multimedia piece "Phoenix Don't Love Them," which was originally published by the nonprofit Latinx-led newsroom Arizona Luminaria.
Then we introduced the main event: the screening of Black in the Newsroom.
The film is a 17-minute documentary in which Elizabeth Montgomery details the challenges she faced in the media industry. Her testimony is interspersed with commentary from local residents, advocates, researcher Carla Murphy, Media 2070 co-creator Alicia Bell and MediaJustice founder Malkia Devich-Cyril, a member of the Media 2070 consortium. Together they weave a picture of systemic media harm — brought to life through Montgomery's courageous sharing of her experiences.
The film received a standing ovation from the crowd! See for yourself.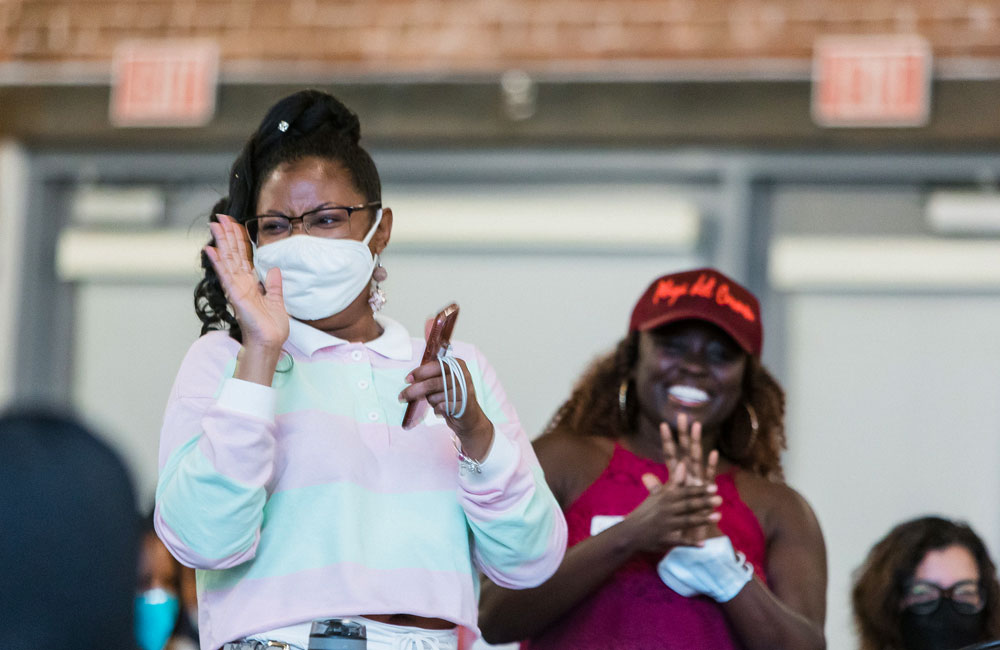 Unpacking the Black media experience
Following the screening, Media 2070 consortium member Tia Oso — a veteran strategist and fellow at USC Annenberg's Innovation Lab — facilitated a powerful discussion featuring documentary subject Elizabeth Montgomery alongside a panel of Black community organizers, entrepreneurs, artists and media-makers.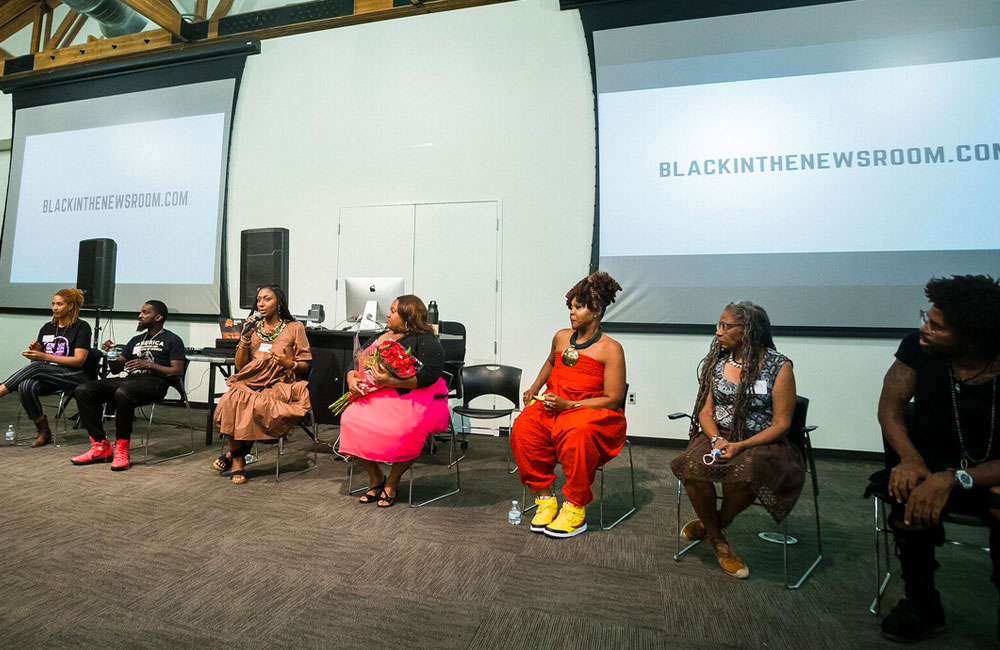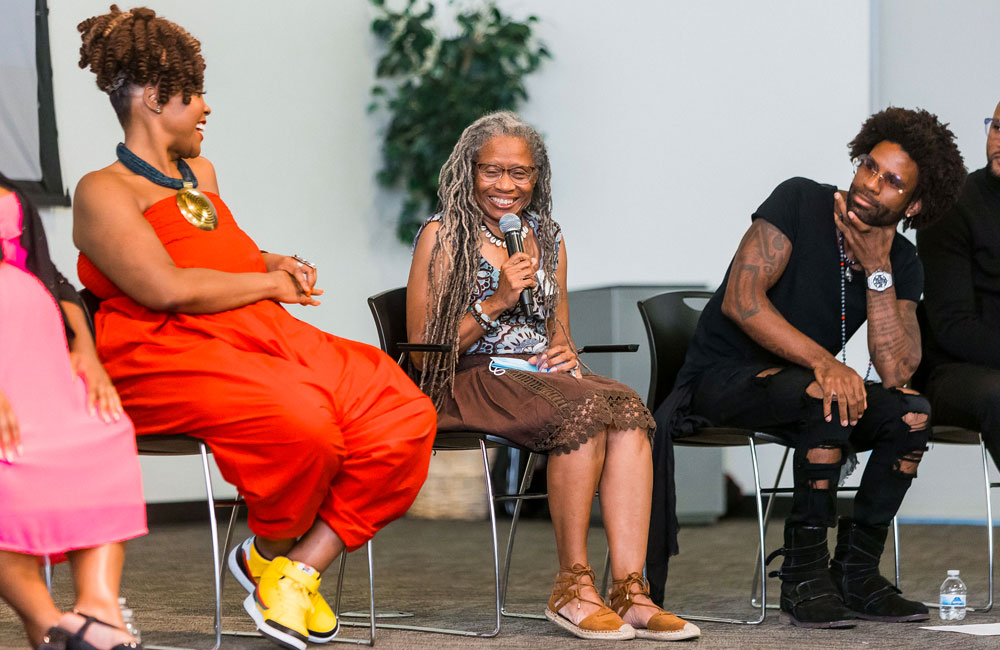 Panelists included:
Brotha Ali, owner of the Grassrootz Bookstore
Mimi Arrayaa, arts minister, Black Lives Matter Phoenix Metro; Ph.D. candidate in justice studies
Charity Bailey, host, TV's Right This Minute
Bruce Franks, organizer, Mass Liberation Arizona; subject of MTV documentary St. Louis Superman
Clottee Hammons, founder, Emancipation Arts
Ramses Ja and Q Ward, co-hosts of iHeartRadio's Civic Cipher
Phyllis Tyson, education minister, Black Lives Matter Phoenix Metro
Panelists reflected on the many harms the media system has perpetuated against Black people. Phyllis Tyson, who grew up in Tulsa, Oklahoma, noted that she wasn't aware of the 1921 Tulsa Race Massacre until a few years ago. (In this piece, my Free Press colleague and fellow Media 2070 co-creator Joseph Torres explores how Tulsa's white-owned media fueled the massacre and then covered it up.)
Brotha Ali, owner of the Grassrootz Bookstore and Juice Bar in downtown Phoenix, explained how Montgomery's reporting helped his store stay open and even grow during the pandemic lockdown. Grassrootz is the only Black-owned bookstore in the state of Arizona, and serves as a critical gathering space and cultural hub.
Charity Bailey discussed her experiences growing up in urban communities where she shared in a widespread distrust of the media. Now an accomplished journalist and media personality, Bailey believes that to build toward the media we deserve, it's crucial for community members to know they have the power to show their support for journalists who advance community interests.
Meanwhile, Ramses Ja and Q Ward discussed how they were forced to leave their careers as local radio DJs when their employer refused to highlight Black issues even though the station format was hip-hop, an art form created by Black people. They went on to create a nationwide platform dedicated to pro-Black civic and social action.
Following the panel discussion, Oso broke the audience into small groups to respond to three prompts:
What information do Black and other POC communities in the broader Phoenix region need to be safe?
What narratives could help spark healing futures in Arizona?
What is the media that exists in that beautiful Phoenix reality of 2070?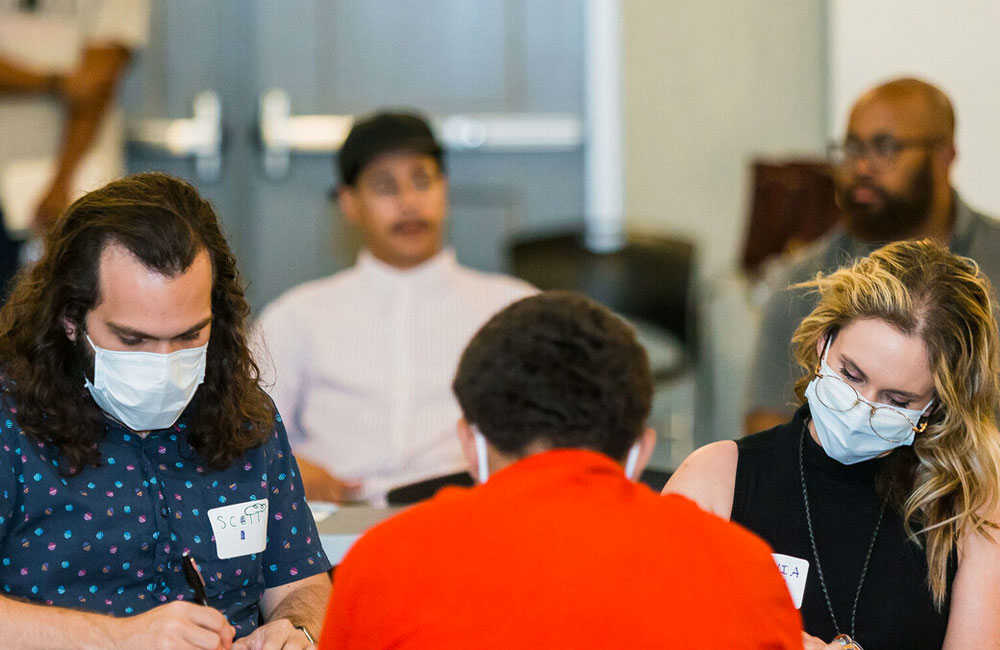 After the breakout-group discussions, audience members wrote their responses to these questions on sticky notes and placed them on a designated "response wall." Facilitators shared some of these thought-provoking answers.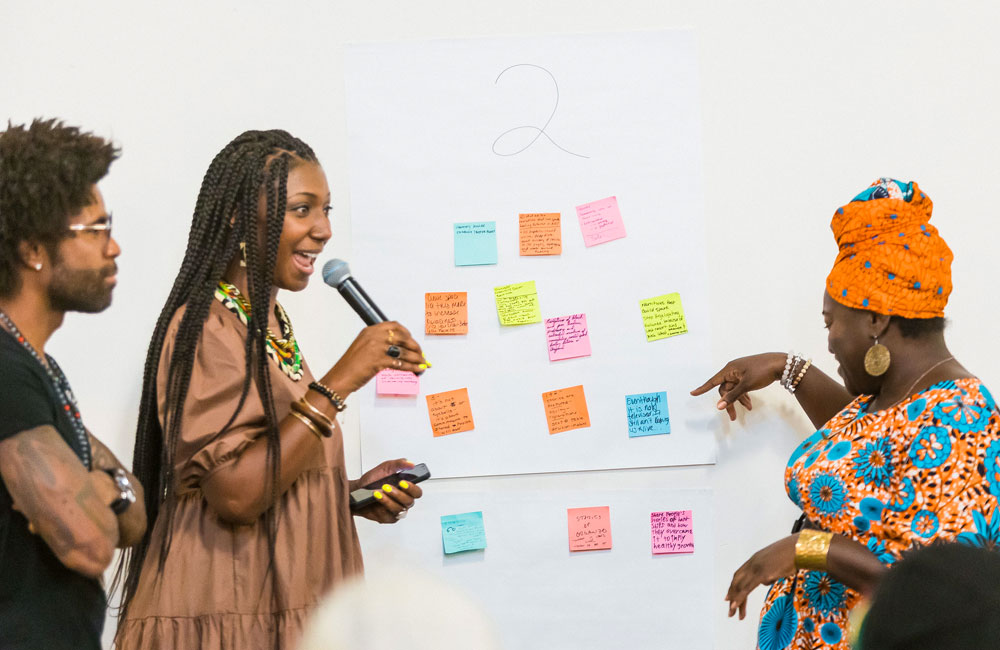 We concluded the event with a special presentation of flowers to Montgomery for her years of distinguished reporting and brave truth-telling. Audience members rose to their feet to appreciate Montgomery receiving flowers both literally and metaphorically.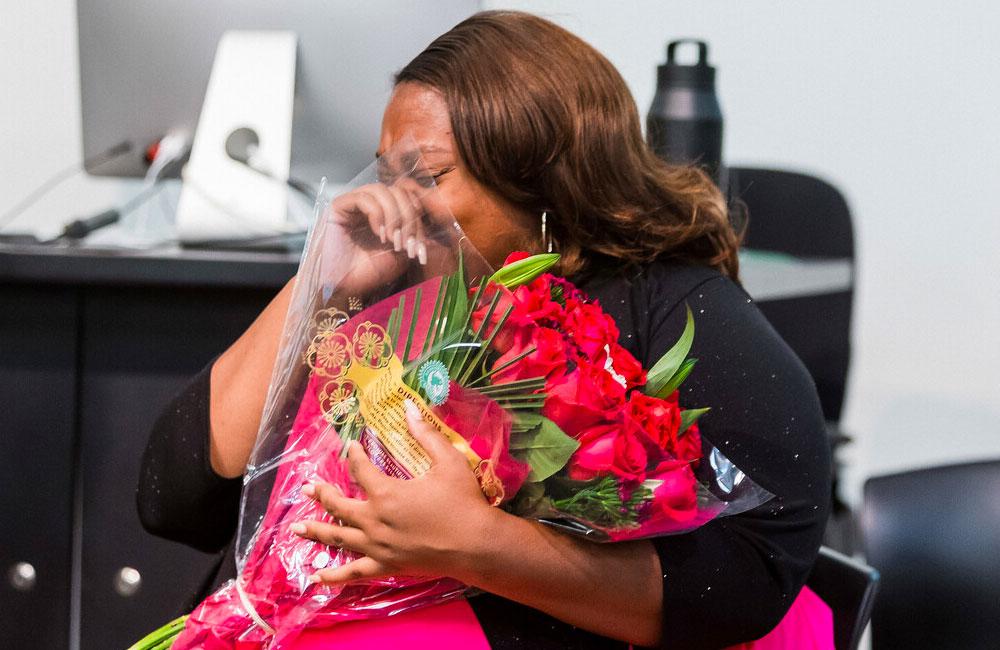 Though this project was sparked by the toxic newsroom experiences that Montgomery and so many others have endured, our hope is that Black in the Newsroom can alchemize this pain into healing and joy for Black journalists and communities — and for all people as we move toward the abundant shared future that's on the other side of reparations.
Click here to learn more about Black in the Newsroom, and here to learn more about Media 2070's campaign for media reparations.